October 5th, 2011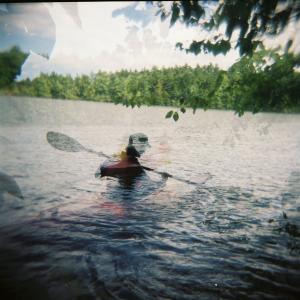 I am a lover of analog cameras. But in the past several years I had fallen on the ease digital cameras. Although I currently use a Canon 40D I've kept all of them. I can't bare to give or sell any of the cameras I've owned my entire life. They all still work and occasionally I'll take out one, sometimes buying film, and relearn the mechanisms all over again.

Currently I've been playing with a Holga 120N. How can one resist the ease and $30 price tag of a camera. I love how it "clicks" when the shutter is working, It's very light weight and portable. Mine has no common light leaks so I'm not worried if it sitting out in the daylight. It's just a good all around fun plastic toy. One aspect I now have is waiting for the film to be developed. I found a guy two towns over who still has a stand alone photo store. He does is own development on medium format film and is quite good at it. I think he's having as much fun as I am. My intuition is telling me he may not be in the business forever, with everyone printing out their own pictures from home printers and all. But It makes me feel good to be able to go into a brick and mortar, non-chain store to help support my local economy.

Anyway, I go into town today. I'm going to pick up another roll and see how the last batch came out. I'm very excited to see how those double exposures came out.